RECENT NEWS
MTT Associates recieves Veteran Certification
MTT Associates recieves MDOT Certification
MTT Associates receives TOP 500 Veteran Owend Businessses In America 2010
MTT Associates Wins Peoplesoft Opportunity for the State of Delaware
MTT Associates Partners with Compuware
MTT Associates Teams with Angarai International, LLC
MTT Associates opens location in Largo, MD
CAREERS
As the world's emerging technology integration leader, we're always looking for exceptionally bright and motivated people to join our team. If you are looking for an opportunity to use your skills in new ways, in an environment that promotes free thinking, presents extreme challenges, and makes real impact - MTT Associates is the place for you.
Careers at MTT Associates - Challenging Our People
We already have some of the finest professionals in business consulting and systems integration and we are always looking for talented, skillful personnel. Our goal is to not only to keep our valued employees, but also to keep them constantly challenged. If you feel you are the caliber of professional that MTT Associates would place in front of our most valued clients, then we want to hear from you! Please send us a Microsoft Word or MS Word compatible resume and we will contact you for an interview based on our client requirements and your skill sets.
Please send your resume to: hrs@mtt-associates.com
MMT Associates Benefits
MTT Associates offers a selection of competitive benefits to all their full-time employees in all our divisions.  We offer several tiers in our medical plan, dental, vision, short-term disability, long-term disability, life insurance with the option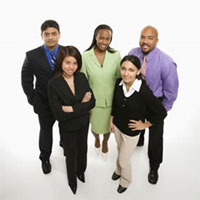 to buy up additional coverage for self and family members. We offer 401K with a company match.  We have vacation and sick time available.